It Started in 1961
It all started in 1961. James and Earline Ward, like many Americans of that era, had a dream of a running their own business and wanted to lead their family into a new venture. They were able to purchase the Bellevue-Dayton Cab Company, but little did they know that they were building something much larger than they could have dreamed…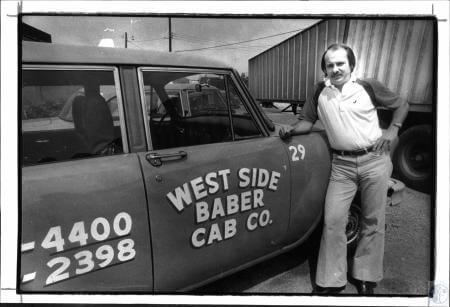 After almost two decades of successful business and buying out competing cab companies, Carl and Gary Ward assumed ownership of the company in 1977, believing they could continue to grow the family business and make their parents proud. After another twenty years of growth and success, Carl and Gary had an idea that could serve the needs of a high-end business clientele. After purchasing two sedans in 1988, they were off-to-the-races and Executive Transportation was formed.
Carl strongly believed in the family aspect of his company. While employing his son Dennis for years, he invited his son-in-law Rick Bravo (his daughter Tamara's husband) to come and be a part of the company. In 1993 Rick was able to launch and establish Executive Charter, Inc as the newest addition to the Executive business with only two motor coaches and today has grown to a fleet over 20 motor coaches.
As business opportunities arose, Carl and Gary wanted to capitalize on them. In 2001, Airport Executive Shuttle was founded; its primary function to provide a shared shuttle service for travelers, airline staff, and business travelers.
In 2008 Gary Ward sold his stock ownership of the company to Carl and one year later, in 2009, ownership of Executive Transportation was transferred to Dennis Ward, Tamara Bravo, and Rick Bravo.
Today, the company has grown from 6 employees to over 200. Executive Transportation is now comprised of three company divisions: Executive Transportation, Executive Charter, and Airport Executive Shuttle. In 2018, to meet more transportation needs Executive will be launching their fourth company division Express Mobile Transportation to serve the needs of senior adults and the mobility challenged.
Sign Up For Our Promo Offers