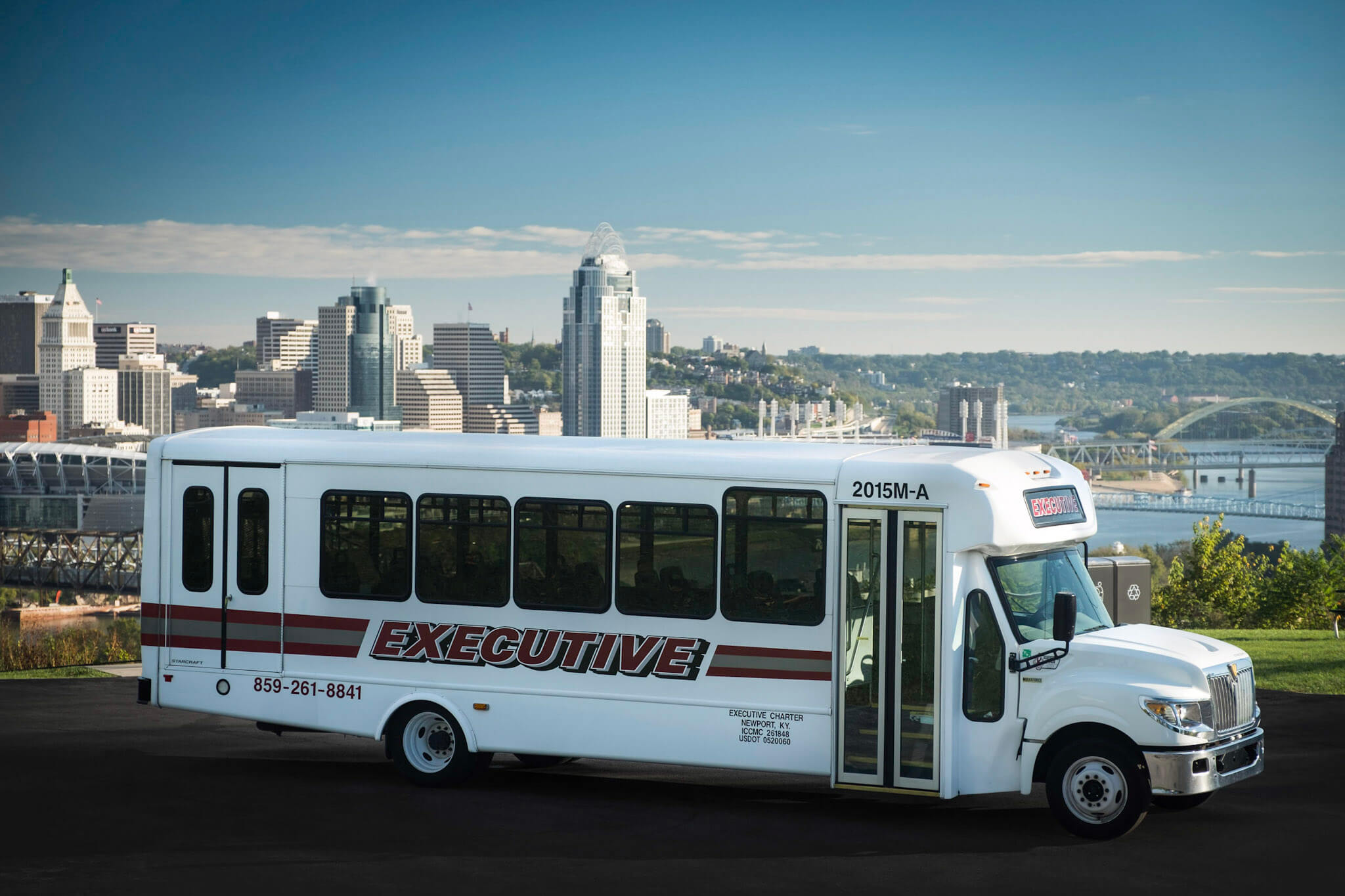 Mini Coach
Only traveling a short distance? Not a problem. If you are touring the Greater Cincinnati area, or you just need a large party to travel together for just a couple of hours, we recommend the Mini Coach.
About The Mini Coach
Capacity: 30 people
NO lavatory available
NO Wifi available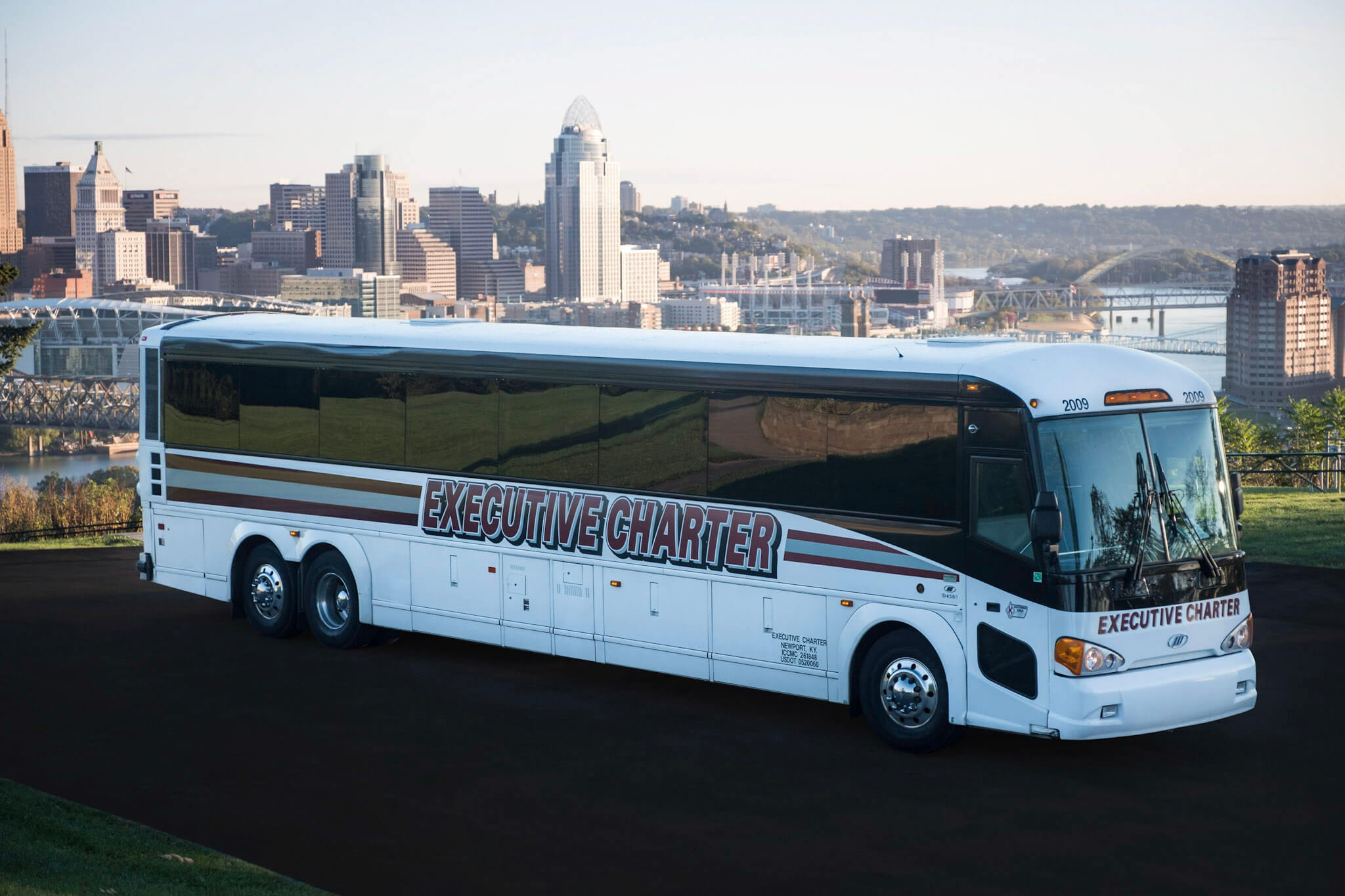 Charter Bus
Is your large group traveling outside of Cincinnati or staying local? Let us take you! Our Charter Buses provide all of the right amenities to make your ride comfortable and safe.
About the Charter Bus
Capacity: 47-55 people
Ideal for long-distances / multi-day trips
On-bus lavatories
Wifi available
AC Power Outlets
Green Charter Buses available. Like you, protecting the environment is important to us. Please let us know at the time of your reservation if you would like to book a Green Charter Bus.