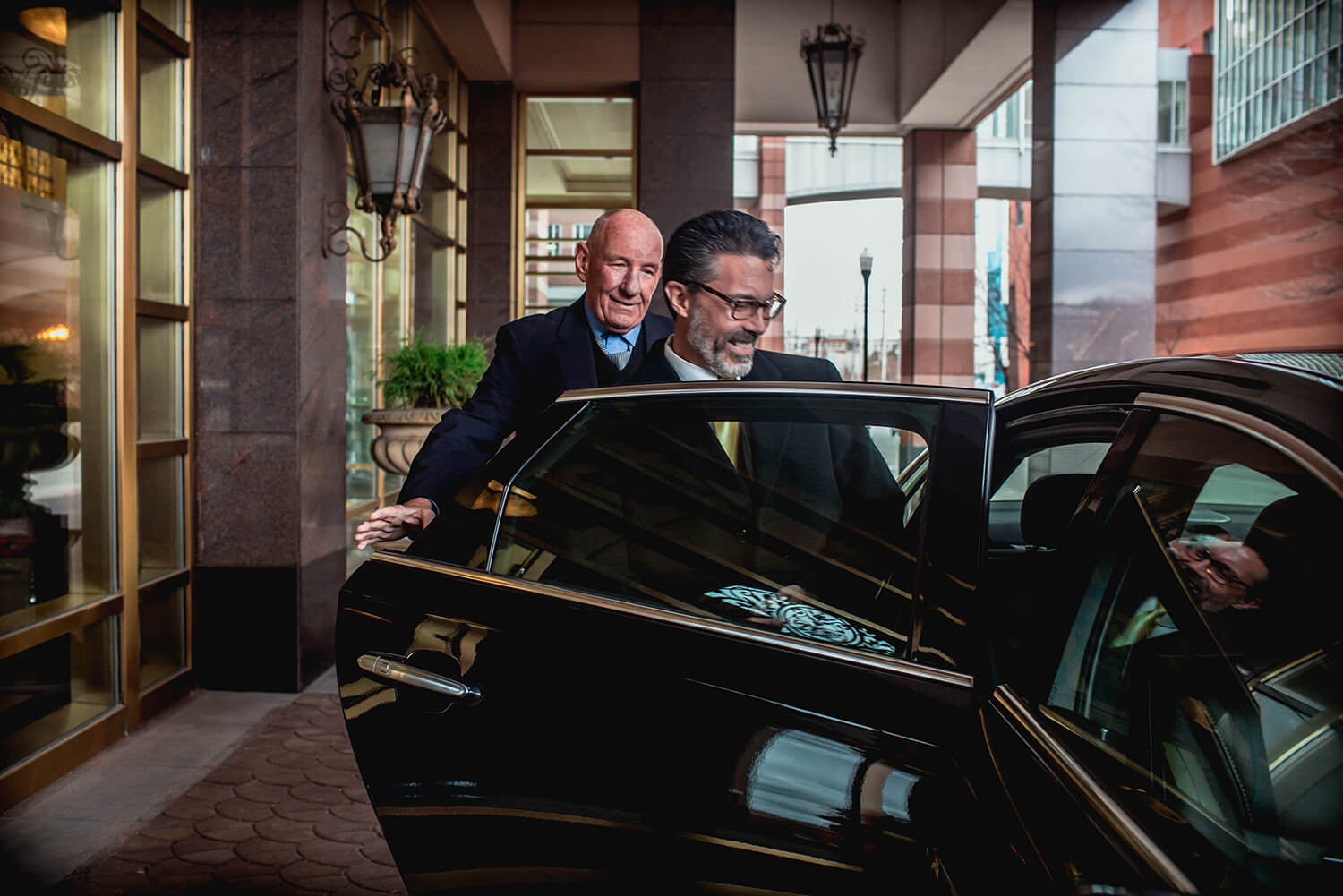 Sedans
Whether you are traveling to the airport, a business meeting, or enjoying a night on the town, our first-class Cadillac XTS is the perfect luxury vehicle for you. It's professional, modern, and elegant.
About The Sedan
Capacity: 2-3 people
1 briefcase per person
2 large suitcases max (50lbs)
Wifi available
Airports We Serve:
CVG, LUK, DAY, CHM, SDF, LEX, IND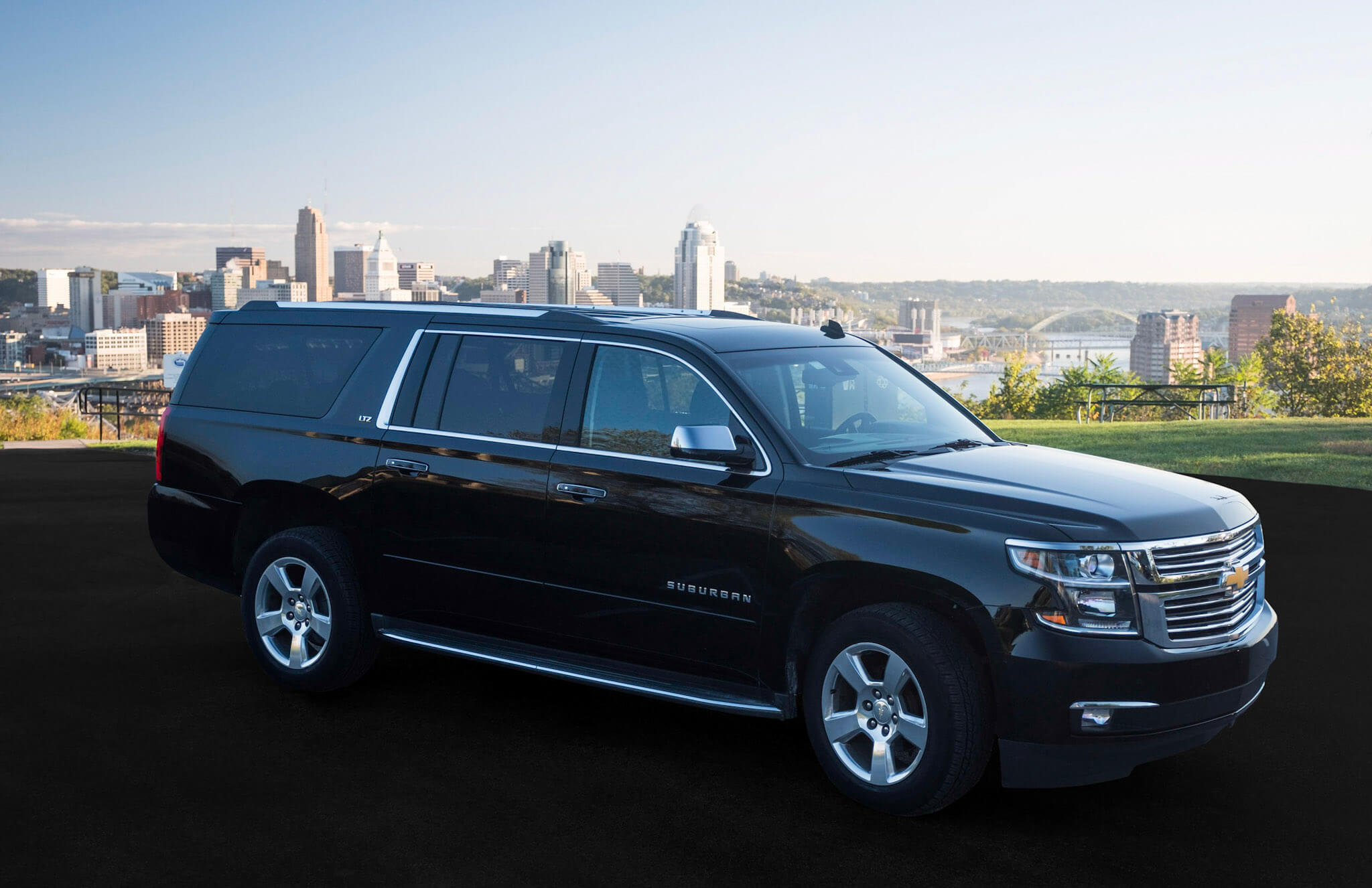 SUVs
Need more leg room? No problem. Our spacious Chevrolet Suburban LTZ is ideal for small parties headed to a social event or business meeting and families traveling to the airport.
About The SUVs
Capacity: 4-5 people
1 briefcase per person
1 suitcases (50lbs) per person
Wifi available
DVD Player
Airports We Serve:
CVG, LUK, DAY, CHM, SDF, LEX, IND